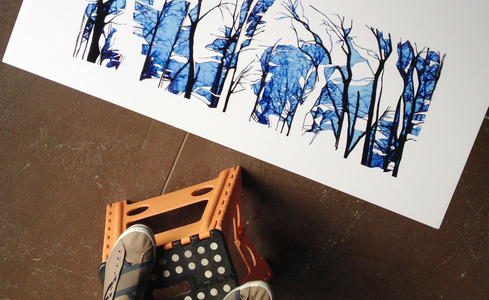 S e l e c t e d S o l o E x h i b i t i o n s
2019
Site-specific installation Parlour 153 | New York NY
2008-09
untitled transparencies (moving panels|marking time) Brauweiler Abbey Cologne GERMANY
2007
untitled vertical constructions in ascending order(LIFT) New Image Gallery | James Madison University VA
2004
Abstract Architecture Tessera Gallery | Winston-Salem NC
Abstract Architecture Wellfleet Library Gallery | Wellfleet MA
S e l e c t e d G r o u p E x h i b i t i o n s
2019
Site-specific installation for Chashama: Space to Connect. Fordham Plaza | Bronx NY
2015
Sodom by the Sea: Coney Inspired Art 2008-2015. Coney Island Museum | Brooklyn NY
MASQUELIBROS
'Libros fieros/Fierce Books'
| Madrid SPAIN
2014
MASQUELIBROS Artist Book Fair | Madrid SPAIN
SCOPE2014 | New York NY
2013
Space to Create: Chashama Gala (a commissioned collaborative project) | New York NY
2012
Group Exhibition Floor4Art Gallery | New York NY
MASQUELIBROS 2012 Artist Book Fair | Madrid SPAIN
2011
T A K I N G P L A C E Floor4Art Gallery | New York NY
Laura Turner + Gina Fuentes Walker. Cliff Gallery | Dallas TX
2010
All the Trimmings. LZ Project Space | New York NY
Chicago Calling. Elastic Sound & Vision Gallery | Chicago IL
A Communist Gala. Cuchifritos Gallery + Project Space | New York NY
The Great POP-UP Art Sale. Dumbo Arts Center | Brooklyn NY
2009
All the Trimmings. Louis Zuflacht Studios NY Studio Gallery | New York NY
[IN]TANGIBLE. Taller Boricua Galleries | New York NY
Ornament 2.0 Atlantic Gallery | New York NY
Ingenious Methodology. Causey Contemporary | Brooklyn NY
Overlay Metropolis (site-specific installation) Hamilton Landmark Galleries | New York NY
Currents in Contemporary Photography. Flanders Gallery | Raleigh NC
2008
Artist Shop. AG Gallery | Brooklyn NY
Kunst Tage Rhein-Erft at Abtei Brauweiler | Cologne GERMANY
Territori di confine:lumiere e texture Primo Piano LivinGallery | Lecce ITALY
FLOAT: Andy Farkas, Jeannine Cook & Gina Fuentes Walker Flanders Gallery | Raleigh NC
bright young things: Sandra Spannan+Gina Fuentes Walker Chashama 461 Gallery | New York NY
2007
Annual Winter Invitational Atlantic Gallery | New York NY
'untitled vertical constructions' at Hamilton Landmark Galleries & Chashama 461 Gallery | New York NY
MAP:Spot On(site-specific installation) Art Under the Bridge Festival dumbo arts center(dac) | Brooklyn NY
Curatorial Biennial apex art | New York NY
Neo Abstraction AG Gallery | New York NY
Small(ish) Works Society Coffee | New York NY
Art + Architecture NEXT Gallery | New York NY
2006
LIFT
(site-specific installation) Art Under the Bridge Festival dumbo arts center(dac) | Brooklyn NY
Site-Specific installation for Hamilton Landmark Galleries | New York NY
cell2Cell2CELL RIDER Project | New York NY
Self + Place Davidson County College | Lexington NC
2005
All Architecture Is Dead Sputnik | Brooklyn NY
Resurrections Latin Collector Gallery| New York NY
Site-specific installation Art Under the Bridge Festival dumbo arts center(dac) | Brooklyn NY
CONVERSIONs Series Synthetic Zero | Bronx NY
Facets & Layers Wake Forest University School of Law | Winston-Salem NC
HOAST (Harlem Open Artist Studio Tour) Hamilton Landmark Galleries | New York NY
The City:Contemporary Views of the Built Environment Lehman College Art Gallery | Bronx NY
2004
Dumbo Arts Center (dac) Annual Winter Auction | Brooklyn NY
Inaugural Exhbition. The Matzo Files | New York NY
Group Show. PS122/Performance Space | New York NY
Salon de Expace. AG Gallery | Brooklyn NY
Where Traditions Meet. Wake Forest University School of Law | Winston-Salem NC
expace[ex-space] projects | New York NY
AIM24: Artist in the Marketplace. The Bronx Museum of the Arts | Bronx NY
2003
Celebrating Color. Davidson County College | Lexington NC
2002
Recent Multiples Projects x 5. Gallery 402 | New York NY
Four States of Nature. Wake Forest University School of Law | Winston-Salem NC
MOCA Darlings. Museum of Contemporary Art | Washington DC
1989
Spring Exhibition George Mason University Library Galleries | Fairfax VA
Selected Bibliography | Publications
Plaza Portraits/Retratos de plaza. Gregg McQueen. The Bronx Free Press. October 17, 2019
Art of the City: Harlem is alive with creativity. Georgett Roberts. New York Post. August 9 2011
Ingenious Methodology. Ernesto Menendez-Conde. Art Pulse. February 2009
Sustenance Exhibition. Gotham Gazette. September 15 2007
The Exhibitionist Side of Society Coffee. Harlem Fur. May 10 2007
Open It Up:New Image Gallery Celebrates New Home with Juried Show.
Luanne Austin. The Daily News Record | VA March 2006
Swirls and Silver:Juror's Essay, Gina Fuentes Walker. 15th Annual New Images Exhibition,
New Image Gallery | James Madison University. March 2006
Creating a Space for Harlem Artists. Contributing writer, Gina Fuentes Walker.
TiempoNY volume1, No.8, December 22 2005
The City: Contemporary Views of the Built Environment. Exhibition Catalog.
Lehman College Art Gallery. Bronx NY 2005
Kosher collective: a Lower East Side Matzo factory doubles as a tasty new art gallery.
Time Out New York, November 4-11 2004
AIM 24:Artists in the Market Place. Julia Herzberg. ArtNexus No.54, vol.4, October 2004
A Vision Taking Shape, Winston-Salem Journal, July 18 2004
A Chance to Fill Up on Visual Treats, The New York Times, April 25 2004
AIM 24: Artist in the Marketplace. Exhibition catalog. The Bronx Museum of the Arts, Bronx NY 2004
DCCC Exhibit Features Wide Array of Art, The Dispatch, January 16 2003
Dispensing with Art, The New York Sun, October 3 2002
Cheap Art for Cheap Art's Sake, The Tribeca Trib, September 2002
The Lambda Literary Report, vol.6, no.3, October 1997
Phoebe: The George Mason Review, volume 19, nos.1&2, Fall/Winter 1989
Curatorial Projects | Related Experience
2019-present Parlour 153 Artist Salon | New York NY. Board Member
2019
Bronx200/Chashama Professional Development Series: How To Photograph Your Work With The Technology You Have,
Chashama East 64th Street Gallery.
Speaker
Chashama | New York NY. Artist Coordinator
2018 Professional Development Initiative: Digital & Print Archiving Workshop. EN FOCO, Bronx Council on the Arts | New York NY, Project Consultant
National Conference of Artists New York, Annual Meeting, Speaker
2016 DIY Inventory Systems Workshop: how to inventory/visually document and preserve their legacies for future generations. Bronx Council on the Arts/Joan Mitchell Foundation | New York NY, Instructor
2016 BRIO: Bronx Recognizes Its Own, Visual Arts 2D Panel. Bronx Council on the Arts | New York NY, Panelist
2013 Find & Follow Your Passion: NY Creative Interns Conference (now FINDSPARK), Speaker
2011 EASTxWESTxHARLEM: 8 contemporary artists working in Harlem. Floor4Art Gallery | NewYork NY, Co-curator
2010 AURORA, HERE COMES THE SUN: small works on paper. Casa Frela Gallery | NewYork NY, Curator
2009 SERPENTINA: small works on paper Casa Frela Gallery | NewYork NY, Curator
FALSE IDOLS Casa Frela Gallery | NewYork NY, Juror
2007 SUSTENANCE: artists living + working in Harlem. NEXT Gallery | NewYork NY Curator
2006 Harlem Artists: New Work. Macy Gallery, Teachers College/Columbia University | New York NY, Co-Curator
Neubees: RIDER Project | New York NY, Co-Curator
JewelBOX Productions | NewYork NY, Co-Curator/Producer
Grace (grayss): a spiritual gift. The National Museum of Catholic Art and History | New York NY, Curator
15th Annual New Images Exhibition. New Image Gallery|James Madison University | Harrison VA, Juror
2006-09 WNYC-Radio Community Advisory Board, Board Member/Co-Chair Arts Sub-Committee
2005-12 artHARLEM+HOAST|Harlem Open Artist Studio Tour, Co-Founder-Director-Executive Director
2004-present Art*o*Mat, contributing artist | Winston-Salem NC​
2004-05 Artist Alliance Matzo Files, artist flat files, contributing artist, New York NY
Awards | Residencies
2007-2015, 2019-present Artist in Residence, Chashama | New York NY
2019 Installation Artist, Chashama | New York NY
2005 Artist Residency (awarded) Bakery Photographic Collective | Portland ME
2004 Resident Artist, Artist in the Marketplace. The Bronx Museum of the Arts | Bronx NY
1993 Smithsonian Institution Graduate Fellowship | Washington DC
1991 Smithsonian Institution Undergraduate Fellowship | Washington DC
Education
1998 M.A. New York University | New York NY
1990 B.A. George Mason University | Fairfax VA
1987 Corcoran College of Art + Design | Washington DC